Okay, so I've shown you what I've done with the first two Bratz Boyz dollz I bought. Can lightning strike thrice? Well, first let's start with a picture of Ethan 'straight' out of the box!
Ready for the even gayer version? No? Well too bad!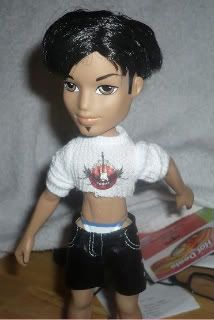 Hey, Cameron! I know you are seeing Dylan but what do you think of Ethan?
Oh, that's not good! It gets worse though! Cameron forgot Dylan was coming over after work: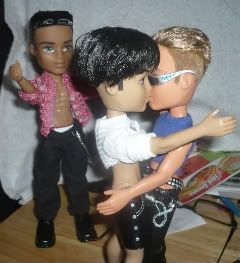 Think Dylan will take it lying down?
Yeah, I didn't think so either.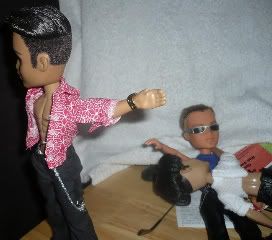 And so Dylan takes his leave of Cameron and Ethan, whom I don't believe are feeling quite as friskya s they were before he showed up!
Stay tuned for the next installment where we find out who Cameron finally chooses in the end and whether that guy really wants to be chosen!
PS: The bitch slap photo is my favorite of the entire series! There's one more coming in future installment that comes close but it's just one dumb fun pic!