I was stocking today and I've never been so glad that Walmart has rules against having beverages on the floor. I would have done a spit take if I'd been drinking when I opened a box and saw this product:
Now I hear your question: There are plenty of fairy themed products. What makes this one so special? Let me show. The copy on the packaging is what truly makes this so hysterical:
Okay, that was a softball. Amusing but no spit take. I suspect I'm getting a grin in cyberland and no one has had to wipe soda off of their monitors yet. What about these two variations on the same basic sentence:


Frankly, I find the second one funnier. You don't just get a fairy. You get a
secret
fairy. It's like my high school years all over again! And now for the biggie: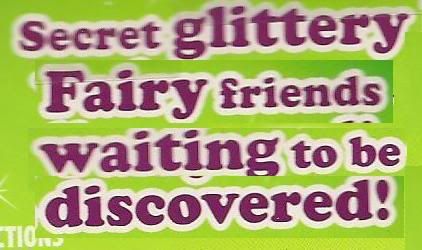 Oh my god! That just kills me! Has the person who wrote this never had any gay friends? Heck, has he ever heard of gay people? How did this get all the way down the line without anyone at the company cracking up laughing and saying 'No. Just no.' I almost wish they ahd because this is the first Whacky Product I actually bought. My phone couldn't do to Fairy Hearts justice with the pictures I took with it so I needed to get the package home to scan it.
Oh, and one final grin. The makers of Fairy Hearts?
Seriously, I am cracking up reading this. Go out and buy your own Fairy Hearts just so they keep printing crap like that!
Oh and I just had a thought: Do you suspect my repeated mention of the bike 20" Boys Intruder is frustrating Michael Jackson and the like when Google brings them here? Ugh. I might have to look for a new bike to hype...