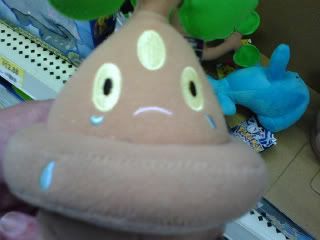 This is some Pokemon character. It's part of an assortment of plushes we sell. Which Pokemon isn't important (or I might have read the tag to find out) but rather the bottom of this POkemon is.
Is it just me or have the makers of this Pokemon plush not only given this guy an anus but a
dirty
one at that? I'm all for realism in plushes but that takes it just a wee little step too far, don't you think?