There's this really cool comics related blog called Living Between Wednesdays by Canadian Rachelle Goguen (there's a link on my link list) that has a really cute banner.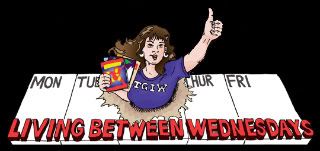 See? Cute, right? Well, the thing is it doesn't do her justice. Rachelle has posted pics of a recent trip to a convention and she is one hundred times cuter than that cartoon. And for a gay man to say that when he isn't after anything, it has to be true. So, I took one of the posted pics and added the name of her blog.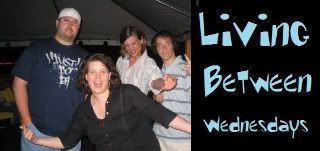 Much better but seeing as how I don't have PhotoShop or anything, she still deserves better. I just wanted to get my picture out there on the Interwebs...
BTW, I thought the Ren 'N' Stimpy font was just too good to pass up.