There's also some other things at work that just look wrong. Here's the front view of the kiddie ride featuring Tom and Jerry.
Doesn't seem that bad but you get an inkling from the look on Jerry's face.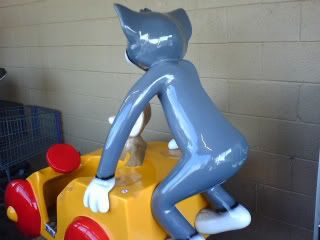 Annnnd here's where it just starts looking dirty and we now know why Jerry looks so happy...